Lemon Grove Carpet Cleaning & Services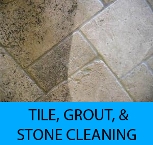 CARPET CLEANING LEMON GROVE CA
Looking for the best quality carpet cleaning in Lemon Grove Ca? Do you need affordable carpet cleaning prices? Our team of carpet cleaning experts offers commercial and residential carpet cleaning services. We have served the area for many years and we are located in La Mesa. Our team our specialist will make sure your receive top notch service, hard work, and dedication. We will remove pet odor and stains for dogs and cat. Additionally we take pride in providing in our professional carpet cleaning service . We will clean any carpet type no matter how dirty. When choosing a good carpet cleaning company look no further than our carpet cleaning experts. We have many satisfied clients who have used our expert carpet cleaning services many times and have provided many people with exactly what they needed. We give free estimates and advice while providing high quality carpet cleaning.
LEMON GROVE CARPET CLEANING COMPANY
Our carpet cleaning experts provide the following: affordable prices, odor removal, pet stain, highly trained carpet technicians, same day appointments, easy to schedule appointments, top of the line cleaning equipment, and the finest residential carpet cleaning service. Our specialist clean your carpets and also provide recommendations on how to how to maintain your carpet after a fresh cleaning. Please take a look at your videos on how you can avoid these cheap carpet cleaning companies. These companies often don't use soap and will offer you upgrades. Cheap carpet cleaning services in reality are not even profitable for any carpet cleaning company. Watch our videos!
CARPET CLEANING IN LEMON GROVE
Our team of carpet cleaning experts provide additional services that include: tile and grout cleaning, upholstery cleaning, rug cleaning, and many more cleaning services. We also provide the other services like, commercial carpet cleaning, residential carpet cleaners, carpet care, and the best carpet cleaning in Lemon Grove. Our company provides professional cleaning services and we are proud to call ourselves carpet cleaning specialist. Do you need affordable carpet cleaners? We provide carpet cleaning to zip codes 91945 and 91946
CARPET CLEANERS IN LEMON GROVE
In Addition we provide the following cleaning services: Air Duct, Commercial Carpet, Furniture, Upholstery, Hardwood, Wood Floor, Home and Residential Carpet, Leather Furniture, Conditioning, Leather Furniture, Pet Urine, Stains, Odor Removal, Oriental, Persian, Cotton, Wool Area Rug, Tile, Grout, affordable carpet cleaning services, and Natural Stone Restoration.
We provide services to the follow cities in San Diego and the East County: Lemon Grove, Spring Valley, San Diego, La Mesa, El Cajon, Lakeside, Santee, Rancho San Diego, and more!